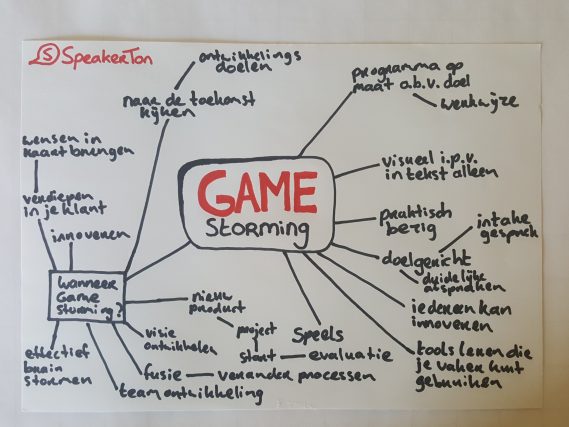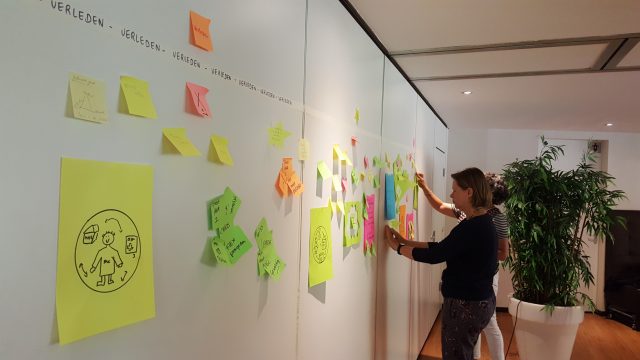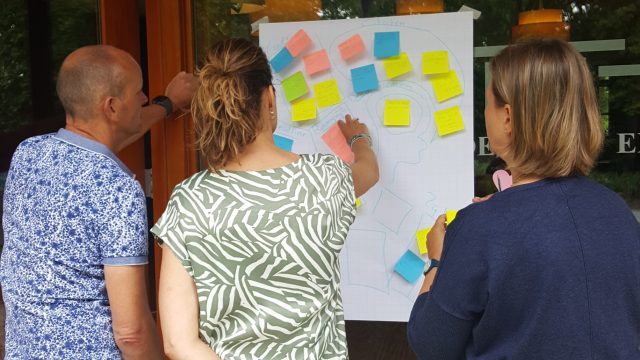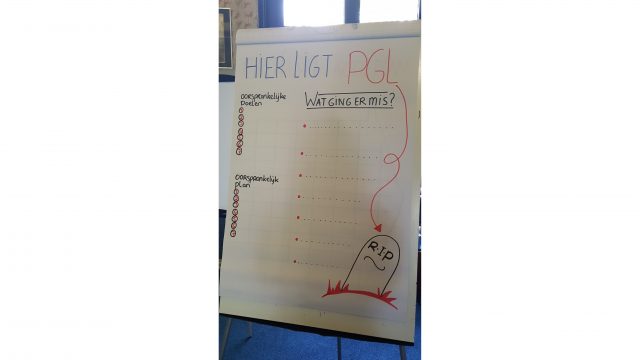 WAT IS GAMESTORMING?
Gamestorming, het woord zegt het eigenlijk al, is brainstormen met behulp van spellen. Spellen waarbij je alleen kantoorartikelen mag gebruiken. Flipoverpapier, markers, post-its etc. Back to basic dus. Gamestorming is een speelse, visuele en creatieve manier om tot vernieuwing en verandering te komen.
VOOR WIE IS GAMESTORMING?
Creativiteit en innovatie is niet voorbehouden aan "the lucky few", iedereen kan leren Gamestormen. Creativiteit en innovatie laten zich namelijk niet beperken binnen functies of titels.
De spellen die tijdens de Gamestorming workshops gebruikt worden hebben verschillende doelen en kunnen in verschillende situaties worden gebruikt. Zo kan Gamestorming ingezet worden bij:
- Visieontwikkeling
- Het ontwikkelen van een nieuw product
- De start van een nieuw project
- Wensen van de klant in kaart te brengen
- Teamontwikkeling
- Conflictoplossing
- Fusietrajecten
WERKWIJZE
Een Gamestorming workshop is een programma op maat. Dit geldt zowel voor de inhoud als de tijdsduur. Een Gamestorming workshop is daarmee een hele geschikte invulling van bijvoorbeeld een teamdag.
Geïnteresseerd geraakt? Get in contact en ik stuur je een voorbeeldspel of bekijk het filmpje op https://www.youtube.com/watch?v=3mrtu4MmthE